Saturday, March 06, 2010
The GFE Through the Ages: Pretty Woman at 20



In my latest column at ABC.net, it's

Pretty Woman

- the biggest grossing movie of 1990 - versus

The Girlfriend Experience

, a low-budget film about a high-priced call girl.

In

Pretty Woman

, a streetwalker becomes an economic reformer, showing a corporate raider the error of his ways.

The Girlfriend Experience

, set during the 2008 financial crisis, has no room for that kind of idealism.

I talked to Jessie Abraham, a Darwin escort with an intriguing mission at SexWorkIsRealWork.com. She has surprising things to say about relationships - and about

Cheri,

in which Michelle Pfeiffer plays the part of fictional courtesan Lea de Lonval. The comment section is open for business! I hope you'll respond.

ABC Unleashed: Still a Pretty Woman?


Labels: ABC.net, Articles by Tracy
Tuesday, March 02, 2010
Kristin Davis: More appropriate than ever!

On Monday, I woke at an ungodly hour, to attend a morning news conference at the Roosevelt Hotel. It was traumatic but worth it! Kristin Davis, the New York madam who was arrested for running an escort agency during the Eliot Spitzer scandal, says she supplied him with call girls for five years—when he was attorney general and when he was governor of New York. (Not to mention his abusive record, busting escort agencies and promoting anti-customer laws.)

Now she's campaigning as an independent for his former job. The timing is noteworthy because Spitzer is rumored to be considering a return to electoral politics.




I enjoyed meeting Kristin's campaign team, including communications director Andrew (pictured, in a black newsie.)

Kristin isn't the first sex worker to run for political office. I interviewed Thierry Schaffauser (Liste des Verts, Paris) and US activist Norma Jean Almodovar (Libertarian Party), in addition to Kristin. Read about it here: http://tinyurl.com/KDgov2010.

Labels: Articles by Tracy, The Daily Beast
Thursday, February 25, 2010
Should You Give Up Your Day Job for a Man?



We hate to admit this, but for quite a few of us ladies it's easy to get all hot and bothered when the man we love resents our work. It makes us feel like the star of our own private, x-rated soap opera.

And we're more forgiving than we might be if we worked in, say, a bank or a department store. In fact, we would regard any man who resents his wife/girlfriend working at a bank as an abusive, scary nutter. Men who don't think women should work are out of step in mainstream Western life.

But an exception is made for men who love women in the sex industry.

Adult-film actress Joslyn James (aka Veronica Siwik-Daniels) says she stopped working because her alleged lover, Tiger Woods, was "very jealous." She has a high profile lawyer and, quite possibly, a valid claim. You can watch the video and read my latest Daily Beast column here.

I'd love to know what you think! Would you quit turning tricks/making films for a guy? Is this a problem for male sex workers? Or is it just the girls who fall for this line? Write to DearTQ@tracyquan.net

Labels: Articles by Tracy, The Daily Beast, Tiger Woods
Friday, February 12, 2010
My Valentine's Day Broadcast: Listen live or read the column



IF

...your romance goes kablooey right before Valentine's Day

...you forgot to tell your sugardaddy you're engaged - or, worse, married!

...you're cheating on your wife - with a man

...you're waiting until March to break up because you can't say NO to one more expensive present

If it's complicated, this one's for you: http://tinyurl.com/tq214

Reduce the damage you've been courting all year and turn your personal entanglements, dubious choices, into an asset this weekend. My new Daily Beast column is here.

I'll be on Radio 3 shortly after 11 pm in New York, high noon in Hong Kong, about 8 hours from now. You can listen live at http://tinyurl.com/tqhk3

Labels: Articles by Tracy, The Daily Beast, Valentine, What I'm reading
Wednesday, January 20, 2010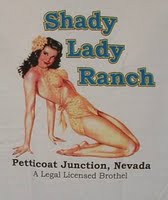 What's normal in New York yet controversial in Nevada?



George Flint, a lobbyist for Nevada's licensed brothel owners, has been vocal about one madam's decision to hire male sex workers. While I don't agree with his tactics or his arguments, I sympathize with his intent - which is to keep legal brothels legal.

The whiggish view of prostitution law has been proven wrong too many times. Sexual attitudes do have a tendency to zig-zag. Progress is not permanent, and decriminalization is only part of the story. In Taipei, licensed prostitutes were REcriminalized by politicians trying to appease Western moralists. In Copenhagen where sex work is legalized, the Lord Mayor (a woman) is part of an insidious anti-prostitution campaign.

My latest Guardian column gets into it here and the comments are flying!

Labels: Articles by Tracy, The Guardian
Monday, January 04, 2010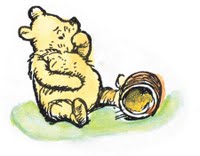 The Honeypot of Alienation

Return to the Hundred Acre Wood is a shocking book

because it exists

. Nobody (that I know of) has offered to burn it, but it was definitely conceived in sin. Who, you may wonder, "authorized" David Benedictus to mess with A.A. Milne's Winnie-the-Pooh quartet by adding a fifth volume to the series?

The new "friend" created for Pooh, Piglet, Tigger et al. is Lottie the Otter - a concession to feminism totally out of place in the Hundred Acres. Guess it wasn't PC to let Kanga enjoy being the only female in the forest.

Worse yet, Benedictus has compromised Eeyore's integrity by making him "proactive." For more than 80 years, Eeyore was the embodiment of unbearable pessimism, an iconic grouch whose self-pity prepared us for the miseries of grown-up affluence. Of all the Hundred Acre dwellers, Eeyore is the one we can least afford to lose. He makes co-dependence and the fear of failure less isolating. He is there during that dark night of the soul - or was, until Benedictus began meddling with the sacred.


It was one thing for Disney to reconfigure Milne's stories and Ernest Shepherd's illustrations. The Disney characters were easy to ignore. A book that purports to be part of Milne's collection is quite a different matter.

Mark Burgess, the illustrator, pays homage to Shepherd, but some characters have turned out better than others. Piglet is the most recognisable, Christopher Robin the least.

Rabbit - so managerial and doctrinaire, the most human character in these woods - has been tragically reconceived by Burgess as a

stage bunny.



More about Lottie and A.A. Milne here in the latest issue of The Drawbridge.

Labels: Articles by Tracy, The Drawbridge
Thursday, December 31, 2009

Ashley Dupré (left), the escort linked with former New York Governor Eliot Spitzer, has little in common with her contemporary Jamie Jungers. Despite some recent allegations about escorting, Jamie (on morning TV!) denied any connection to prostitution while sharing the unhappy details of her relationship with Tiger Woods. My Daily Beast column, about women who thrive in scandal's aftermath, takes a look at sex industry icons in different eras. Mandy Rice-Davies (right) has far more in common with Ashley than anyone else I can think of. But I would say that, wouldn't I?

Follow me on Twitter, send a comment to deartq@tracyquan.net

Thanks for reading!

Labels: Articles by Tracy, The Daily Beast
Monday, December 28, 2009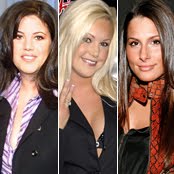 Daily Beast: How to Trademark a Scandal



Ashley Dupre says she's the poster child for redemption. Why her new gig as a junior agony aunt actually helps to redeem the New York Post. My latest Daily Beast column here.

Labels: Articles by Tracy, The Daily Beast
Monday, December 07, 2009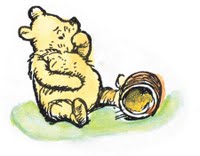 The Honeypot of Alienation
Labels: Articles by Tracy, The Drawbridge, What I'm reading
Sunday, December 06, 2009



Golf Concubines of 2009



Ashley Dupré (outed by the New York Times in 2008 because she had done a session with Eliot Spitzer) is in the news again. This week, she spoke out about the Tiger Woods scandal and lambasted the golf pro's concubines for abusing their access to the media by cashing in on sex with a married celeb.

My take in today's Daily Beast: "Ashley is emerging as a gritty modern ethicist. Tiger, for reasons we can only begin to analyze, isn't turned on by safety and ethics, and who can blame him? Hanging out with sex workers isn't risky enough, from an emotional perspective—and professionals are unlikely to idolize him."

You can read my column here: http://tinyurl.com/tqbeast

I would love to hear your thoughts, whether you agree or disagree. If your comments are for publication, please send them to deartq@tracyquan.net

Labels: Articles by Tracy, IV, The Daily Beast, Tiger Woods
Monday, November 23, 2009



Revelations: My 2008 diary



Yes, I actually do keep a diary, not to be confused with Nancy's. Here's what happened when I tried to go vertical in 2008 for my friends at Powerhouse magazine.

Labels: Articles by Tracy
Wednesday, November 11, 2009
Mary Magdalene and Me: Watch this space for news about her US tour



UPDATE: Listen live tonight on RTHK at 11:10 PM New York time. (This is Thurs morning in HK.)

BEAST: Mary Magdalene is visiting the New York area until November 17. A relic of Mary Magdalene, patron saint of fallen women, the Dominican Order and Provence, is touring the US for the first time. My latest column in The Daily Beast explores the implications for the Church, as well as my personal and political relationship with this unique, multifaceted saint.

VIDEO: A wonderful video from Terrebonne Parish, Louisiana, where she stopped before her return to NYC.

TOUR: You can find her next appearance here.

UPDATE: She will be venerated this Friday Nov. 13 and Saturday Nov. 14 at St James Cathedral, Brooklyn. Friday evening from 5:00 pm - 10:00 pm with a short service at 5:00. Saturday all day from 9:00 am til 7:00 pm. Be there or be square.

UPDATE: The image of the Magdalene on the St Thomas Aquinas site is gorgeous! This is definitely the pre-conversion Magdalene. Sunday @ 11 am: Procession with the Relics followed by 12 noon Bilingual Mass For more info: 718-768-9471

DIARY: Just spoke to Father Joseph at Most Precious Blood church in Bath Beach, Brooklyn. He says 1000 people came to venerate the Magdalen relic today. The relic arrived at 10:30 am and there was a mass at 11 am, followed by private veneration from 2-3pm, and Holy Hour from 3-4pm.

Labels: Articles by Tracy, Mary Magdalene, The Daily Beast
Tuesday, October 20, 2009
Bedding Your Boss



What kind of woman sleeps with her boss? In the '90s, she was cast as a victim, in the '60s as a predator. What women want - and how the rules of the game have changed, in my latest week's Daily Beast column.

Labels: Articles by Tracy, The Daily Beast
Thursday, October 01, 2009
Efficiently seduced



In America, we make fun of rednecks, resent other people's wealth and vote for 'middle class' values without ever being sure what class we belong to.

Would you have it any other way?

My review of Past Imperfect, a new novel from Julian Fellowes.

I don't agree with readers who crave a book-length journey to Gosford Park (the movie for which he won an Oscar).

Fun fact: the Truthdig Book Review won a Maggie Award for Best Web Column in 2009.

Labels: Articles by Tracy, What I'm reading
Wednesday, September 02, 2009
With him?!



Ron Weinstein talks about his wife's book (Madoff's Other Secret) and the affair she had with Bernie Madoff.

My latest at The Daily Beast.

You can subscribe to my Daily Beast RSS feed here or visit my author page.

Labels: Articles by Tracy, The Daily Beast
Wednesday, August 26, 2009
When Bernie Met Sheryl



Sheryl Weinstein, who had a 20-year relationship with Ponzi king Bernie Madoff, is the latest incarnation of Gustave Flaubert's Emma Bovary.

What could an Upper East Side baby boomer and former CFO of a wealthy charity have in common with the 19th century's original Desperate Housewife?

My response to Madoff's Other Secret: Love, Money, Bernie, and Me

You can read it here.

Labels: Articles by Tracy, The Daily Beast
Sunday, August 16, 2009
New Video: Tracy & the Beast



...on Ida Jeng's Kosmopolit blog for the Danish daily Politiken. Is coitus interruptus really truly "better than nothing"?



My Daily Beast column on "the new unsafe sex" is here.

Labels: Articles by Tracy, The Daily Beast, Video link
Wednesday, July 29, 2009
Margaret Sanger must be spinning in her grave



If you thought the New York Times was joking when they hyped an academic paper that champions the so-called "pullout method" as the next big thing in contraception, you weren't alone. How did the Guttmacher Institute get their name mixed up with this?

Today's Daily Beast column is here

Labels: Articles by Tracy, The Daily Beast
Saturday, July 11, 2009
This Thursday in Manhattan: Tales from the Closet



I'm honored (or honoured, your choice) to be part of Neke Carson's new project.

Portraits from the Closet: July 16 through August 15th.

The Drawbridge has all the details.

Labels: Articles by Tracy, The Daily Beast
Tuesday, May 19, 2009
Da Horror



The Drawbridge summer issue is out now. Different aspects of Horror explored by Jenny Diski, Mario Vargas Llosa and many others, including myself..

Diski writes
I am what historian Richard W. Bulliet calls post-domestic. Unless you are a hill farmer, or a herder (in which case you are an anachronism, which won't come as a surprise since making a living in either of those ways is very difficult) so are you.
Jenny Diski. I love her work. I've read a number of her essays, none of her books (yet) - but what I've read is always enjoyable.

Order a copy or subscribe here, if you'd like to follow my stuff in The Drawbridge.

Labels: Articles by Tracy, The Drawbridge, What I'm reading
Wednesday, April 29, 2009
This Week: Scapegoating Craigslist



In 19th-century London, a serial killer preyed on women who used the local streets and pubs to meet their customers. Those killings are now, unfortunately, treated as entertaining legend, while new myths about sex work, violence and technology flourish; we've gone from "Jack the Ripper" to the so-called "Craigslist Killer."

I am especially disgusted with those using Julissa Brisman's death as an opportunity to harass Craigslist, and talked about it last night on WPHT 1210 AM in Philly. (Will have an MP3 up soon.)

UPDATE on May 1:

Here's the MP3.

For my latest Daily Beast column, I spoke to Melissa Gira Grant and others about hype versus reality. Read it here.

I'll be visiting the Alan Colmes show this Friday.
You can listen live on Friday evening 11 PM - 1 AM. More details to follow!

Labels: Articles by Tracy, The Daily Beast
Friday, April 03, 2009
The body politic, Popeye, and magical nutrition



I was criticized on this guy's blog for confusing Popeye's forearms with his biceps. Ha. Well, as it happens, some Guardian readers Have Not Been Paying Attention.

Anybody who HAS will recall that Popeye's biceps swell up immediately when he ingests some spinach. Clearly, these magical powers aren't lost on Michelle Obama. Her version of baking cookies is so responsible-sounding. I'm pleased we've gone from squabbling about whether Cindy McCain's cookie recipe is "original" (who would care?) to discussing the benefits of fresh green veggies.

The biceps of a nation are discussed here...

while you can find the first lady's recipe for creamless creamed spinach at (where else!) the NY Times Health section.

Labels: Articles by Tracy
Shag-enfreude or "Is conjugal duty the new Rabbit?"



At a time when others are promoting Tantric sex, rabbity vibrators, and other politically correct delights, along comes Bettina Arndt with a message that sounds almost Victorian. And yet, Bettina's advice is not as outrageous as it may sound.

My latest column at ABC Unleashed just went up. Read it here.

Labels: Articles by Tracy
Monday, March 09, 2009
Spitzergate Update



On the anniversary of Eliot Spitzer's exposed liaison with Ashley Dupre, a certain madam is considering releasing the names in her little black book.

Read about it here in my new Daily Beast column.

I talked to Natalie McLennan, Benjamin Nicholas, and many others in the escort world. Let me know what you think!

Labels: Articles by Tracy, The Daily Beast
Monday, March 02, 2009
Austerity chic - or should that be cheek?



In New York it's again hip to be poor – or at least appear to be. But the recession may also preserve what makes the city great.

My latest Guardian column just went up!

Labels: Articles by Tracy
Friday, February 13, 2009
Valentine Confession



I was an unrepentant prostitute experiencing the ultimate bourgeois fantasy...

Labels: Articles by Tracy, The Daily Beast, Valentine
Tuesday, February 10, 2009
Feeding the Beast



You can follow my Daily Beast columns here.

Jan 12: Prince Harry - idiot subversive?

The uproar over a royal halfwit's casual relationship with a camcorder is tabloid PC at its most cynical.
Feb 3: Kinkonomics

Got some interesting coverage in Jezebel, Salon, Examiner, and on CNBC.com.

Stay tuned - there will be more, soon!

FEB 14 PS: As promised, here is my new Daily Beast column.

Labels: Articles by Tracy, The Daily Beast
Friday, January 09, 2009
Politico, Strange Bedfellow



Glenn Thrush at Politico seemed to enjoy this week's column.
Tracy Quan of the U.K.Guardian picks up the gauntlet, arguing that [Caroline] Kennedy's minimal makeup and all-business style in her first round of media interviews actually suggests "she isn't passionate about being a New York senator" and suffers, from a "lack of ambition."(!!!)

I don't actually think/argue that Caroline Kennedy is SUFFERING - her lack of ambition is our problem, not hers. But let's not split heirs.

Labels: Articles by Tracy
Monday, December 22, 2008
What's the matter with ...



Thomas Frank? So stodgy he makes David Brooks look like a porn star!

My response to his WSJ column is here.

Labels: Articles by Tracy
Tuesday, December 02, 2008
Over at 5th Estate....



The cricket discussion continues! David Sentance adds: 'Lincoln debated Douglas the same year when he lost his bid for the Senate.'

How seasonal!

(The original column is here, my friends.)

Labels: Articles by Tracy
Thursday, November 27, 2008
All the Trimmings



In today's Guardian column, I address the lazy liberals. On the question of Sarah Palin's turkey farm interview, they are dead wrong. If we learned anything from the 2008 campaign, did we learn to think in terms of principled opposition?

I was pleased to see a nice comment from SentimentalLentil, a vegan who has more respect "for people who actually get off their backsides, hunt, kill, pluck/skin/bone the animal themselves than these whining hypocrites." I totally agree!

Labels: Articles by Tracy, Palin, The Guardian
Thursday, September 11, 2008
Australia Unleashed

In today's ABC Unleashed column, I respond to Pru Goward, contemplate hockey feminism, and relish a mooseburger. It's about Sarah Palin, but it's not.



Also



I agree with Gary Hart. Listen to his conversation with Robert Wright. Gary is very wise.

Labels: Articles by Tracy, Elections, Palin